OXEN FREE
Gnat Bowden

September 9, 2023 6-9 PM
Performance by Pay Dirt, Ophelia, and auntie, 9 PM*
*Suggested $10/PWYC
Directions
The history of brutality intercepts and reinterprets identity. Recall.


My blackness. My liberation. Your gaze upon me. Has been corrupted and co-opted by the definition of liberation under white supremacy. Emboldened through and by capitalism. Operator. My body post industry, post chattel. Auction block. My register. My tone is being watched. About what can possibly remain. About psychic warfare and warning signs my mother taught me to read to survive. The master's tools now and always. Representation and stereotype. Interpretation. Conjuring. Heat wave. The minstrel that is american value/s. What does it mean for me? Giving.
Presenting myself as a performer in surveillance space. Defensible architectures. Declassified. My right to life and expression. Canary. Assembly line. To convince anyone of my life. No one of my right to escape the gaze of the state. To navigate the interpersonal violence that is meant to maintain my death. Body cam. The Trickle down of power.
Slice of life. Privilege to brutalize. Railroad me. My information and my infinite/finite becoming through the audience as witness. I am a ufo. I am the model t. My body continues.
Gnat Bowden, OXEN FREE
Caitlin Rooney, Full Circle A
Sally Lawton, PAIRS
Aaron Zeghers/Meganelizabeth Diamond/Tayler Buss/Scott Fitzpatrick/Jean Borbridge, Spent Messages
Barbara Hammer and Sam Richardson, Bedtime Stories
Coping, We Can Play All Day
Sara Sowell, Perpetual Inventory

Feather Chiaverini, Tucked in Blouse out
Institue of the Cosmos, Gilgamesh: She Who Saw the Deep
SEEN x Cactus Club IFF, Inside Again
Charlie Wetzel, My Time in New York
Vaughan Larsen, Ritual of a Girl
Steve Reinke, The Hundred Videos
Craig Neeson, Assimilation into Space
Sara Sowell, Dada's Daughter
"but touch touch touch touching but think think think thinking"

Bedtime Stories at underscore presents Barbara Hammer's 1988 trilogy of video work by the same name alongside a selection of photographs by Los Angeles based artist Sam Richardson.

The chosen photographs from the artist's personal collection represent a response to existent themes in Hammer's rarely screened video. In both the video and photographs, daily rituals and fleeting moments of intimacy are elevated and complicated by the presence of the camera.

A harness lies on a rumbled sheet. A dildo rests on the edge of the bathtub. Bodies of water capture and release us. A haircut becomes a site of renewal. Conversations float across hot tubs. Windows, doorways, and mirrors frame bodies in repose and in pleasure. The glowing green lights of the night club beckon. Join us, won't you?

Participating Artists

Sam Richardson is an interdisciplinary artist working primarily in photography, as well as video, sound and writing. She is based in Los Angeles, CA. Working in a documentary-informed practice, Richardson strives to unlearn, break open and find new ways of creating images that interrogate photographic relationships in the context of the body, trauma, community and connection. They utilize their work as a Crisis Counselor to survivors, abolitionism and personal history to enter her work with a practice of care and investigation into personal and shared experience. She has exhibited internationally and domestically, and holds a BA from Bard College and an MFA from UCLA.

Feminist filmmaker and pioneer of queer cinema, Barbara Hammer (1939-2019) made over 90 moving image works as well as performances, installations, photographs, collages and drawings. In the early 1970s Hammer studied film at San Francisco State University. After seeing Maya Deren's film Meshes of the Afternoon, she was inspired to make experimental films about her personal life. After coming out as a lesbian she "took off on a motorcycle with a super-8 camera" and in 1974 filmed Dyketactics, widely considered to be one of the first lesbian films. Hammer sought to deconstruct and disempower the narratives and structures that oppress women in general and lesbians in particular. From her earliest experimental work, her films are playfully and relentlessly challenging of accepted norms and taboos.



Co-curated with Sofia Theodore-Pierce.
Bedtime Stories I, II, III courtesy of the Estate of Barbara Hammer, New York, Electronic Arts Intermix (EAI), New York, and Sam Richardson, Los Angeles.
Exhibition support provided by The Open and Poor Farm with funding from The Andy Warhol Foundation for the Visual Arts.
---
Perpetual Inventory
Sara Sowell
Installation, Performance
Expanded Cinema, 16mm film, Single Channel Video, Audio.
Perpetual Inventory
1
is an exploration of canonical cinema—from the global establishment of Dada in the 1920s to the structural
2
films of the 1970s by film artists like Paul Sharits. Using film I accumulate historical precedents into a non-linear, material narrative.
3
This material survey borrows its name from art critic Rosalind Krauss's accumulative collection of essays charting the "myth" of "the master narrative of modern art"
4
in the "post-medium condition".
5
Analogizing Krauss's inventory of art-allegory to my impulse to re-materialize, destabilize, and fictionalize? Is restaging a work a criticism, or is it art history's terminal condition? Is recycling
images an act of resistance or a reestablishment of homogeneity?
6
–
1 Perpetual Inventory; Introduction. "In a conversation with Barbara Rose, Robert Rauschenberg mused on the title for a future work. 'I went in for my interview for this fantastic job,' he said. 'The job had a great name–I might use it for a painting–'Perpetual Inventory'."
2 Paul Sharits: Dream Displacement and Other Projects. "[The] will towards abstraction runs deep within the tradition of Independent Cinema. Its most aggressive, single-minded emergence has been the work of the last ten years in what P. Adams Sitney has called the Structural Film. With this title Sitney refers to [redacted]. By this term he means to indicate 'a cinema of structure in which the shape of the whole film is predetermines and simplified, and it is that shape which is the primal impression of the film.'"
3 Notes on the Index: Part 1. "Duchamp's relationship to the issue of the indexical sign, or rather, the way his art serves as a matrix for a related set of ideas which connect to one another through the axis of the index, is too important a precedent (I am not concerned here with the question of 'influence') for 70's art, not to explore it. For as we will see, it is Duchamp who first establishes the connection between the index (as a type of sign) and the photograph."
4 Perpetual Inventory; Introduction. "The master narrative of modern art turns on the importance of specific aesthetic mediums understood as simultaneously empowering artistic practice and leveraging the works' possibility of meaning"
5 Perpetual Inventory; Introduction. "If this effort works against the grain of the received ideas of contemporary criticism, I welcome this antagonism, which also characterized the work collected in The Originality of the Avant-Garde and Other Modernist Myths. I consider the 'post-medium condition' a monstrous myth. If Perpetual Inventory can expose it by its example of an alternative, I will consider the book a success."
6 Formlessness; No to… Joseph Beuys. "On the contrary, what interested Bataille was the fact that homogenous society, anxious to submit everything to the laws of efficiency and thus to recycle all its products, nonetheless produces waste that it cannot assimilate – excremental waste that builds up as a heterogeneous threat."
Support for this project provided by The Open and Poor Farm with Funding from The Andy Warhol Foundation for the Visual Arts.
Opening Reception: Saturday January 7, 2023, 6-9PM.
Closing Performance
Friday January 20, 2023
6:30-9 PM

Screening and Performance Times
7:15 – Color Negative
8:15 – Dada's Daughter

Sara Sowell
---
Gilgamesh: She Who Saw the Deep
Institute of the Cosmos: Anton Vidokle & Pelin Tan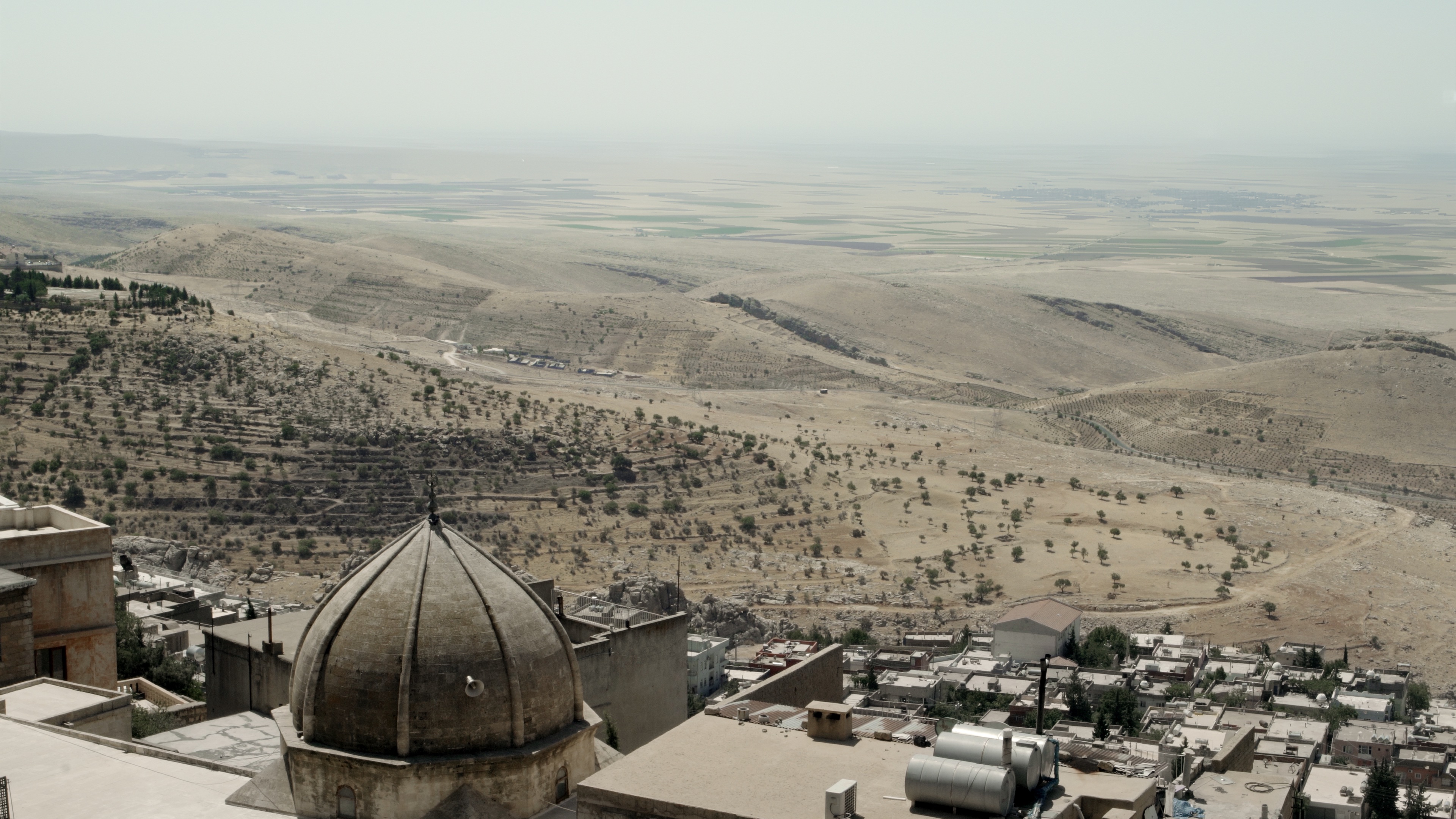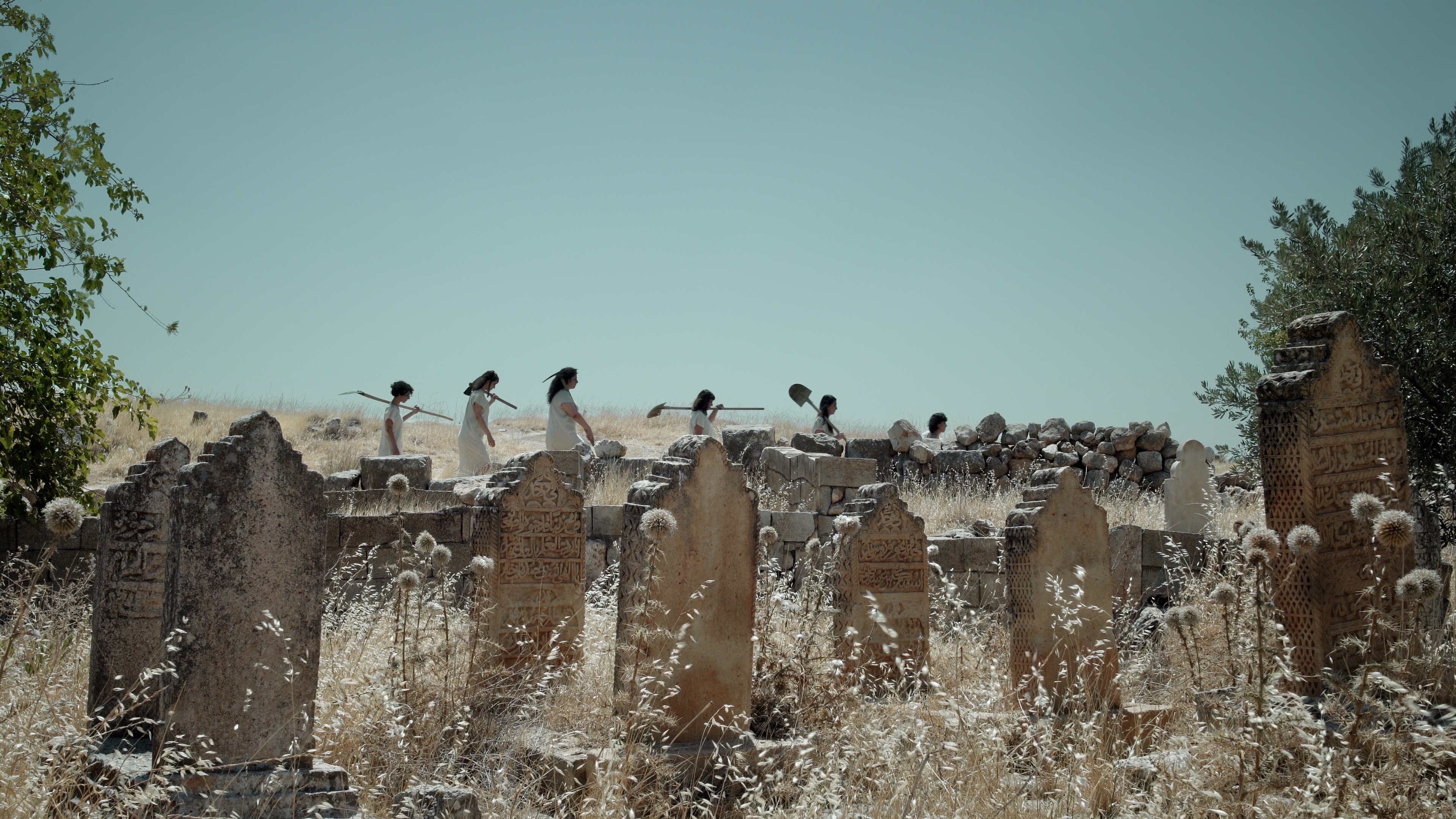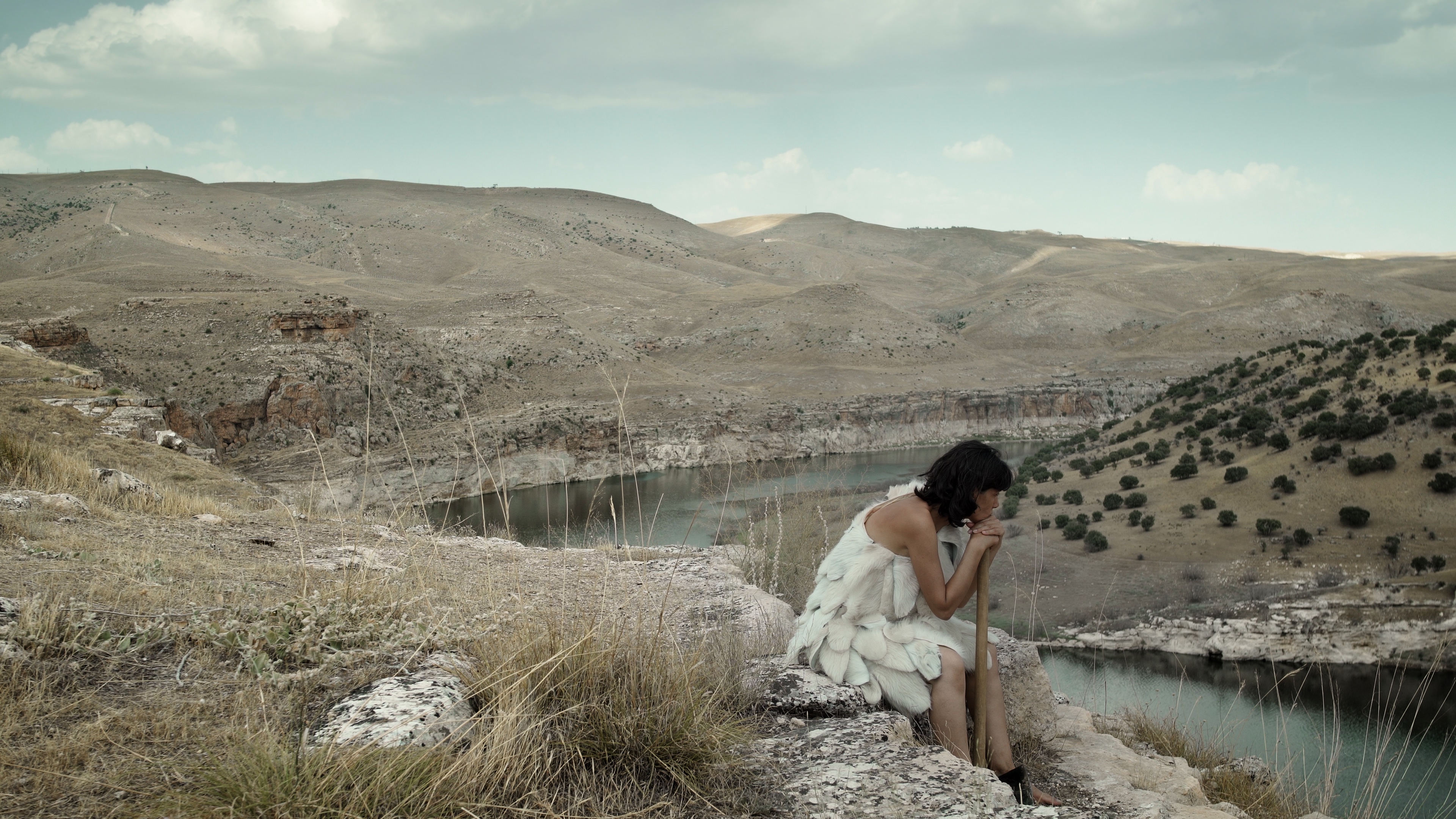 Turkish and Kurdish with English subtitles
47:12 minutes, 2022

The Epic of Gilgamesh is the oldest literary work discovered to date. Composed in Mesopotamia more than five thousand years ago, it describes the journey of Gilgamesh, the ruler of one of the first historical metropolises: Uruk. Following the death of Enkidu - the best and closest friend - Gilgamesh embarks on a quest to find immortality, so as to avoid meeting the same fate. Part god and part human, Gilgamesh encounters a varied cast of personages, ranging from the Goddess Ishtar and Scorpion people, to Utnapishtim, who, like Noah, saved humanity from the Great Flood by building an arc. Filmed on the banks of the Tigris River, near the ancient cities of Mardin, Hasankeyf, and Dara, the film takes us on a journey through time and space. Inspired by Sumerian cosmology as well as the philosophy of Russian cosmism, and accompanied by an original score by Alva Noto, Gilgamesh is a meditation on questions of living, death, friendship, love, and immortality. This film is in Kurdish and Turkish, and features an all-woman cast of actors from the Amed Theater in Diyarbakır.

***

Special thanks to
Institute of the Cosmos
Anton Vidokle is an artist and editor of e-flux journal. He was born in Moscow and lives in New York and Berlin. Vidokle's work has been exhibited internationally at Documenta 13 and the 56th Venice Biennale. Vidokle's films have been presented at Bergen Assembly, Shanghai Biennale, Berlinale International Film Festival, Forum Expanded, Gwangju Biennale, Center Pompidou, Tate Modern, Garage Museum, Istanbul Biennial, Haus der Kulturen der Welt, Tensta Konsthall, Blaffer Art Museum, Stedelijk Museum, Lincoln Center, MMCA Seoul, the Latvian Center for Contemporary Art, and others.
Pelin Tan is a sociologist and art historian. She was Associate Professor and Vice-Dean at the Architecture Faculty, Mardin Artuklu University, Mardin. In 2016, she was visiting Associate Professor at PolyU School of Design, Hong Kong. A member of the Artıkişler Collective and The Silent University, Tan is involved in artistic and architectural projects that focus on urban conflict, territorial politics, and conditions of labor. She participated in: Oslo Architecture Triennale, Oslo, 2016; Cyprus Pavilion, Venice Biennale of Architecture, Venice, 2016; Istanbul Biennial, Istanbul, 2015 and 2007; Biennale de Montréal, Montreal 2014; and Lisbon Architecture Triennale, Lisbon, 2013. Tan lives and works in Mardin.
---