Gilgamesh: She Who Saw the Deep
Anton Vidokle & Pelin Tan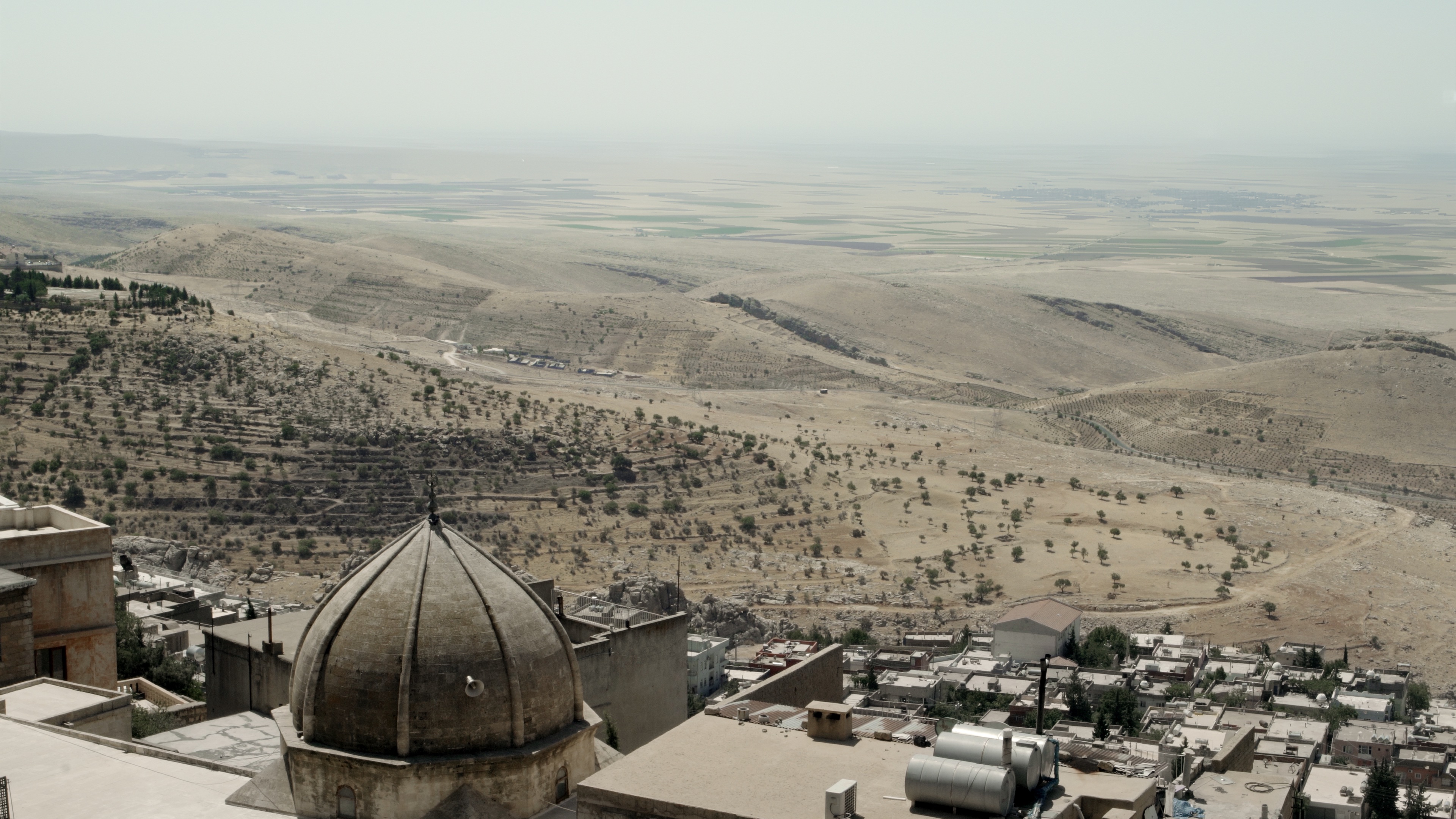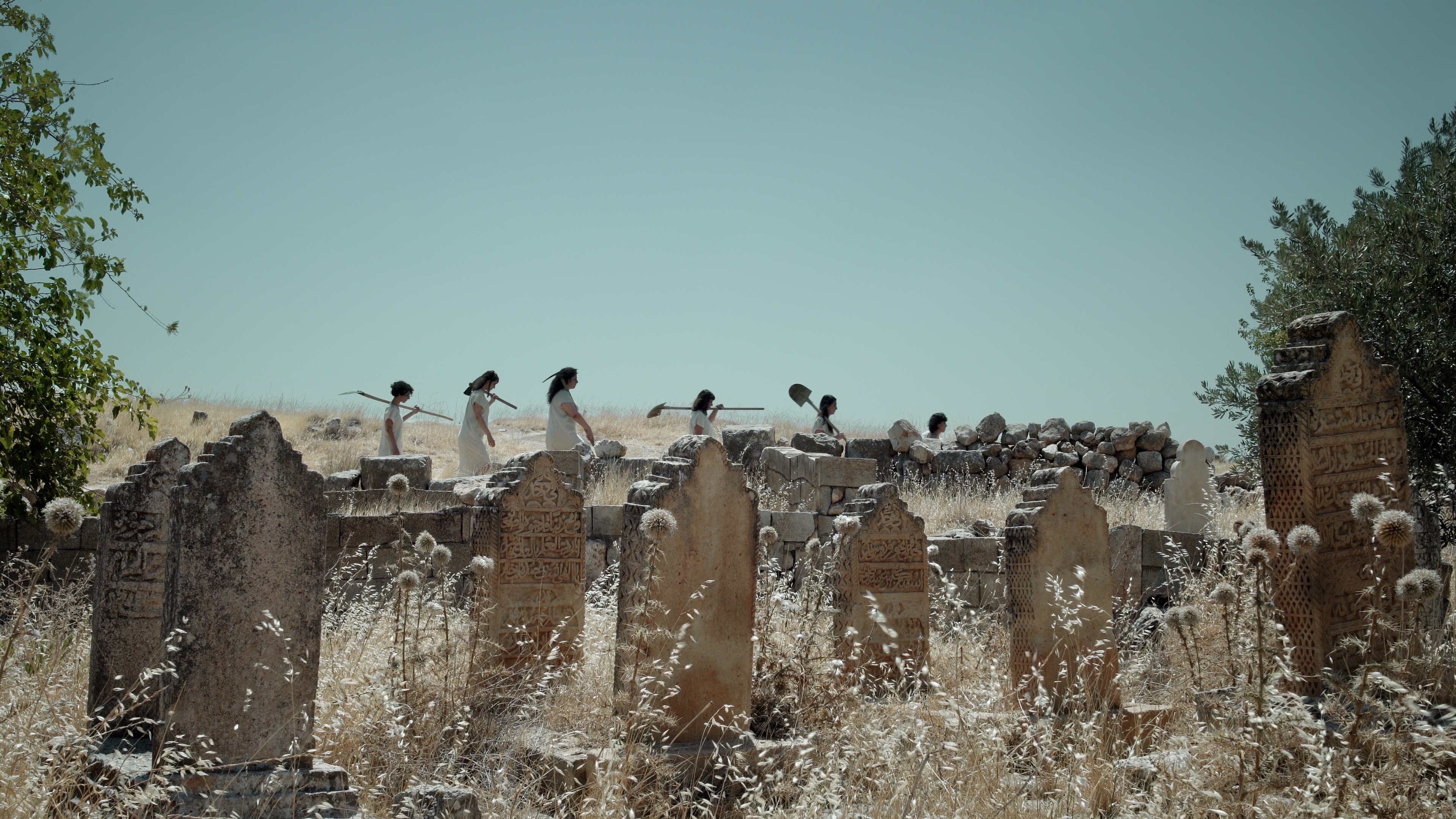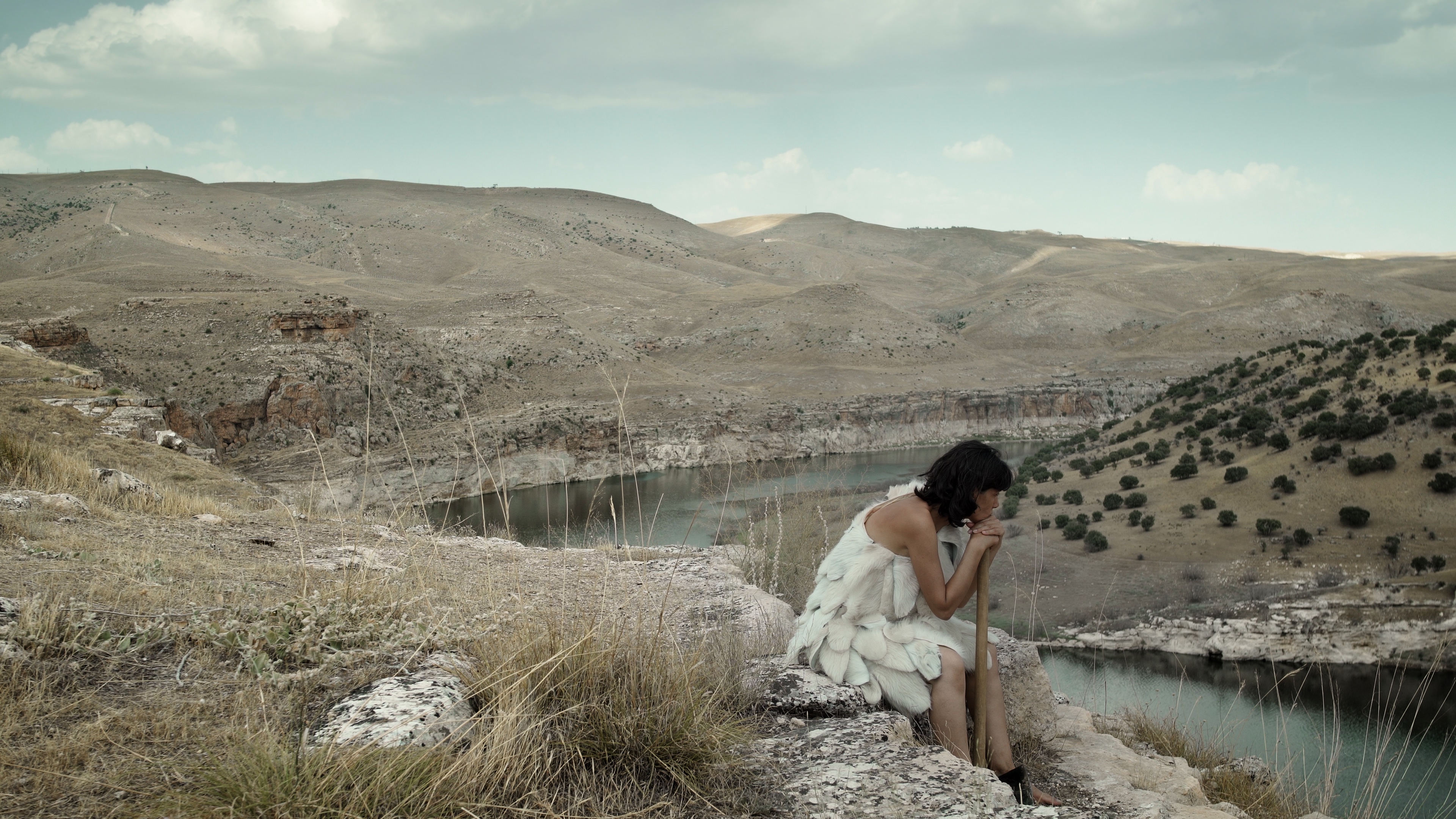 Turkish and Kurdish with English subtitles
47:12 minutes, 2022
The Epic of Gilgamesh is the oldest literary work discovered to date. Composed in Mesopotamia more than five thousand years ago, it describes the journey of Gilgamesh, the ruler of one of the first historical metropolises: Uruk. Following the death of Enkidu - the best and closest friend - Gilgamesh embarks on a quest to find immortality, so as to avoid meeting the same fate. Part god and part human, Gilgamesh encounters a varied cast of personages, ranging from the Goddess Ishtar and Scorpion people, to Utnapishtim, who, like Noah, saved humanity from the Great Flood by building an arc. Filmed on the banks of the Tigris River, near the ancient cities of Mardin, Hasankeyf, and Dara, the film takes us on a journey through time and space. Inspired by Sumerian cosmology as well as the philosophy of Russian cosmism, and accompanied by an original score by Alva Noto,
Gilgamesh
is a meditation on questions of living, death, friendship, love, and immortality. This film is in Kurdish and Turkish, and features an all-woman cast of actors from the Amed Theater in Diyarbakır.
***
Special thanks to
Institute of the Cosmos
Anton Vidokle is an artist and editor of e-flux journal. He was born in Moscow and lives in New York and Berlin. Vidokle's work has been exhibited internationally at Documenta 13 and the 56th Venice Biennale. Vidokle's films have been presented at Bergen Assembly, Shanghai Biennale, Berlinale International Film Festival, Forum Expanded, Gwangju Biennale, Center Pompidou, Tate Modern, Garage Museum, Istanbul Biennial, Haus der Kulturen der Welt, Tensta Konsthall, Blaffer Art Museum, Stedelijk Museum, Lincoln Center, MMCA Seoul, the Latvian Center for Contemporary Art, and others.
Pelin Tan is a sociologist and art historian. She was Associate Professor and Vice-Dean at the Architecture Faculty, Mardin Artuklu University, Mardin. In 2016, she was visiting Associate Professor at PolyU School of Design, Hong Kong. A member of the Artıkişler Collective and The Silent University, Tan is involved in artistic and architectural projects that focus on urban conflict, territorial politics, and conditions of labor. She participated in: Oslo Architecture Triennale, Oslo, 2016; Cyprus Pavilion, Venice Biennale of Architecture, Venice, 2016; Istanbul Biennial, Istanbul, 2015 and 2007; Biennale de Montréal, Montreal 2014; and Lisbon Architecture Triennale, Lisbon, 2013. Tan lives and works in Mardin.